Practice with Purpose – Dallas 2021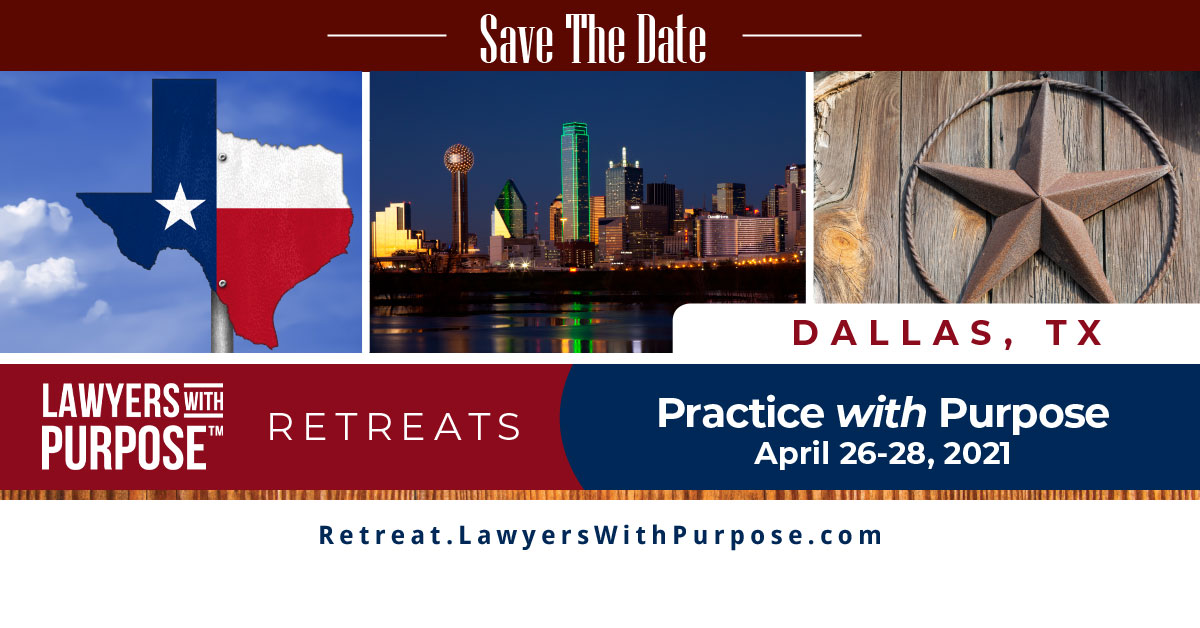 For new Members, Practice With Purpose events serve as the introduction to LWP planning concepts, strategies, tools, systems, processes, workflows, and more. We host these intensive, three-day events several times a year. You can see how comprehensive this training is by reviewing the schedule below.
To register, email Amanda Ross at aross@lawyerswithpurpose.com, call 877-299-0326 or complete this form and we will contact you to enroll your team.
Hourly Schedule
Monday
8:00 AM

-

12:00 PM

Mastering Medicaid
12:00 PM

-

1:00 PM

Lunch
1:00 PM

-

6:00 PM

Mastering Medicaid
Tuesday
8:00 AM

-

12:00 PM

Mastering Client Attraction and Retention
12:00 PM

-

1:00 PM

Lunch
1:00 PM

-

6:00 PM

Mastering Client Attraction and Retention
Wednesday
8:00 AM

-

10:00 AM

Firm Introductions & Keynote

Turn Adversity into Opportunity Through the Power of Resilience
10:15 AM

-

12:00 PM

Mastering Trust Design
12:00 PM

-

1:00 PM

Lunch
1:00 PM

-

6:00 PM

Mastering Trust Design