March 2020

Using Technology Throughout the Coronavirus
Ryan Wegner, Workflow Support Specialist
Amanda L. Smith, ESQ, Legal & Technology Manager
If you are looking to utilize online business meetings and conferences, two critical things to consider are security and accessibility.
Using software platforms that have end-to-end encryption (host to user) and user authentication is recommended to ensure the participants joining your web meetings are legitimate.
Software services such as Zoom, WebEx, and GoToMeeting have encryption policies in place, and many of them allow you to provide passwords for each web meeting participant. Other features that can provide added security are: (1) host meeting rooms, (2) the ability to remove participants, and (3) DLP (Data Loss Prevention) policies that protect you when sharing content.
Here are some things to consider when choosing a web conferencing platform:
Ensure you can share your video via webcam. Even if your clients don't have webcams themselves, it is important that they can see you. This will lend a personal touch to the meetings that a teleconference otherwise couldn't.
If you'll be sharing documents, make sure you have the ability to screenshare.
Make sure the length of time and number of users is sufficient for your firm's needs. Some of the free services have limits on how many participants can join a conference or the length of the session.
If you're using one besides those listed above, you'll want to confirm the security permissions available, such as end-to-end encryption and password policies.
As always, we'd like to remind you that Actionstep utilizes Amazon Web Services digital security procedures along with in-house Systems Administrators to maintain and monitor security systems in real time. Being a legal client relationship management software, they are also regularly audited by security specialists. They use HTTPS technology and automatic backups making the system as secure as Internet banking. Actionstep also allows the use of client portals to securely share documents with your clients.
Beyond client communication, you'll also need to consider how you maintain communication with your team if you are unable to be together in person. Using free chat and video call software such as Slack, Google Hangouts, Microsoft Teams, and Skype can keep your team connected and focused.
Taking your firm virtual while maintaining security for you and your clients can be done seamlessly. LWP is here to help you navigate these questions and more as we work collaboratively to navigate this challenging time.
SECURE Act Enhancements:
What to Expect from LWP
Amanda L. Smith, ESQ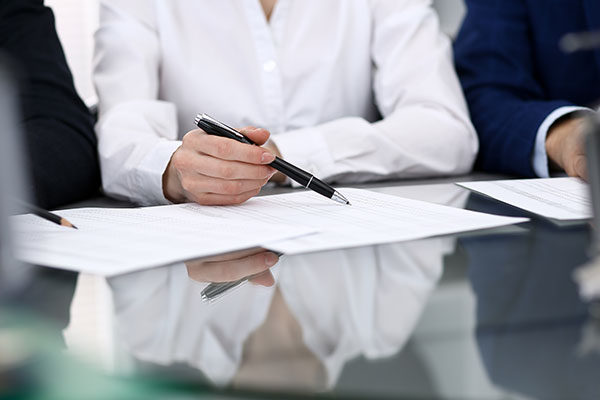 If you've been a member of LWP for any length of time, you're probably familiar with our training on how to protect inherited IRAs while maintaining the longest stretch possible for IRA beneficiaries. We've done this using LWP's Inside/Outside IRA Funding Strategy™. While this strategy still works, most IRA beneficiaries have lost the option to stretch their required minimum distributions based on life expectancy after the passage of the SECURE Act, which was signed into law as part of the Further Consolidated Appropriations Act, 2020, by President Trump on December 20, 2019. Under the new law, IRA beneficiaries are forced to take all their inherited IRA over a fixed 10-year term. There are five exceptions to this 10-year payout requirement for certain Eligible Designated Beneficiaries ("EDBs") as listed in § 401(a)(9)(E) of the Code. The categories of EDBs include: (1) surviving spouses, (2) beneficiaries less than 10 years younger than the decedent, (3) chronically ill individuals as defined in Section 7702B(c)(2), (4) disabled individuals as defined by Section 72(m)(7), and (5) minors. It is important to note that once a minor reaches the age of majority, the EDB status is lost such that the 10-year payout begins.
What does this mean for your practices? Rest assured that, as usual, LWP is at the forefront of these changes. We are in the final phases of modifying the LWPCCS to incorporate new planning strategies that would allow even non-EDBs to take advantage of a distribution period longer than 10 years, including our new iPug® IRA Stretch Trust, which will utilize parallel separate share trusts and separate share charitable remainder trusts for IRA beneficiaries. I encourage you to review Dave Zumpano's January 2020 webinar and accompanying IRA Beneficiary Options tool, which can both be found on the LWP member website at this link: http://www.lwpmembers.com/posts/estate-planning-design-training. We have also made his March 2020 TAPER Session on the SECURE Act, which includes the Firm Post-Secure Act Checklist, to be available on the member website shortly. This checklist will walk you through the mechanics of reviewing your existing and past client plans to see what, if any, modifications need to be made.
How to Diffuse a Client Emergency
with a 15-Minute Phone Call
Amanda "Mandy" Bossow
We've all been there. Clients call in and have what they believe to be an emergency. They aren't interested in chatting with the client services coordinator or even a knowledgeable paralegal because they NEED the attorney and they NEED him/her NOW! How can you create a solid system to manage those calls and satisfy your clients?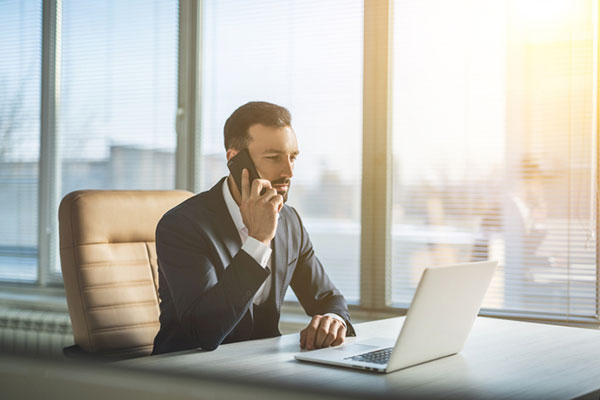 Try implementing the 15-minute scheduled phone conversation. It is not a best practice to conduct legal work over the phone, especially with a client. By scheduling a 15-minute phone call, the attorney can talk the client off the ledge. If it is just as simple as answering a quick question, problem solved. If, however, the solution is not easily addressed during the call, a client appointment should be scheduled.
As part of an LWP Member's time template, we suggest having scheduled time specifically for phone calls. This can be two 30-minute time slots scheduled during the day, once in the morning and once in the afternoon. This allows for four 15-minute phone calls if necessary.
The key to ensuring these calls don't last longer than 15 minutes is to start setting expectations from the beginning of the relationship, regardless of whether it's an estate planning client or a contested will case. The attorney should set expectations while reviewing the engagement agreement regarding what 'reasonable' means in terms of phone calls.
When clients call in with an 'emergency,' often it's not as big of an emergency as they believe it is, and they simply need reassurance from the attorney that their matter is being handled and within the appropriate time frame.
Client services can diffuse the situation by offering to schedule a quick, 15-minute phone call during the designated times allotted on the calendar. The length of the call is once again re-established with client services. The client services person can either call the client during that time and connect the client with the attorney, or the attorney can pick-up the phone and call the client. (Hint: Do NOT leave it up to the client to call during the scheduled time.)
The attorney is then responsible for reminding the client at the beginning of the call that only 15-minutes has been allotted, and if they are unable to come to a solution during the call, the attorney will gladly transfer the client to the client services coordinator to schedule a meeting. (The client should then be scheduled according to standard time template best practices. In most cases, there is not a dire enough need to blow up the calendar.)
If the attorney struggles to keep the calls to the 15-minute allotted time, we suggest setting a timer for 10-minutes as a reminder to begin wrapping up the conversation and determining the next best action.
In conclusion, by setting solid expectations with clients from the beginning of the relationship and anchoring back to those standards throughout the process, the attorney and their team can ensure clients' needs are being handled appropriately and within a reasonable time frame. A client's inability to plan doesn't necessarily constitute an emergency on your part, and by remaining calm and in control of the situation, everyone will come out ahead!
Thank You to All for a Fabulous
Time at TAPER Orlando!
The entire LWP team would like to thank everyone who joined us for a fantastic program in TAPER Orlando! As always, we had a wonderful time, both sharing information with—and learning from—you, our cherished members!
Here are just a few of our most memorable moments: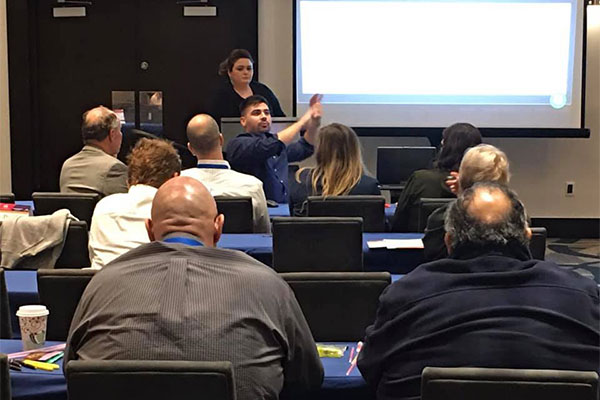 Briana Moriarty and Ryan Wegner showing members how to focus on proficiency and profitability using five key Focusers.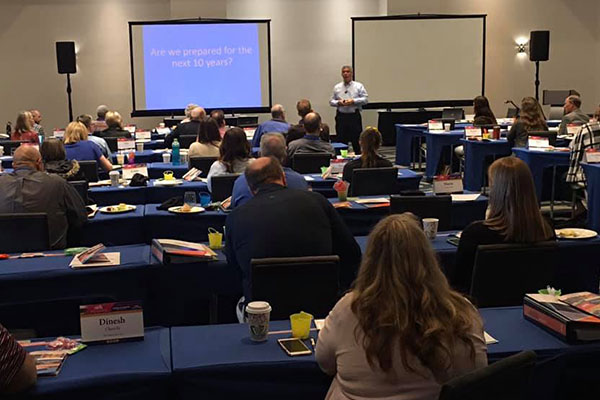 LWP Founder, Dave Zumpano, delivers the keynote address, sharing his vision of the profitable practice of law in the twenties.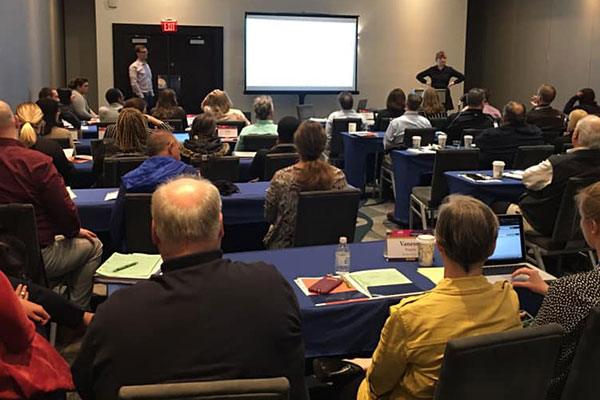 Briana Moriarty, Celeste Witchley and the Actionstep team sharing their insight on building accurate budgeting and reporting.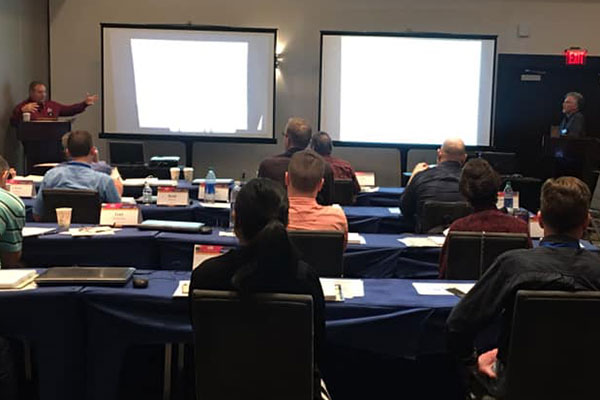 Attorneys Matt Donald and Tim Crisafulli helping members master client attraction and retention during Practice with Purpose.
Members out for a night of bowling, dinner and camaraderie at Splitsville.
Save the Date for
Practice with Purpose and TAPER Dallas!
The agenda is in-the-works now, and we'll share it as soon as it's ready.
Practice With Purpose
October 19 – 21, 2020
TAPER Dallas
October 21 – 23, 2020
Hyatt Regency, Dallas TX
To register, email Amanda Ross at aross@lawyerswithpurpose.com
SUPER Early Bird (ends May 30, 2020)
Save 20% PLUS Get an Extra $50 Off
TAPER Orlando Attendees: $1068 (Save $329)
Additional Attendees: $588 (Save $209)
---
Early Bird (ends June 30, 2020)
Save 20%
TAPER Orlando Attendees: $1118 (Save $279)
Additional Attendees: $638 (Save $159)
---
Advanced (ends July 31, 2020)
Save 10%
TAPER Orlando Attendees: $1257 (Save $140)
Additional Attendees: $717 (Save $80)
LWP Members: $1257 (Save $140)
---
Regular
TAPER Orlando Attendees: $1397
Additional Attendees: $797
LWP Members: $1397
877-299-0326
555 French Rd. · Suite 202
New Hartford, NY 13413